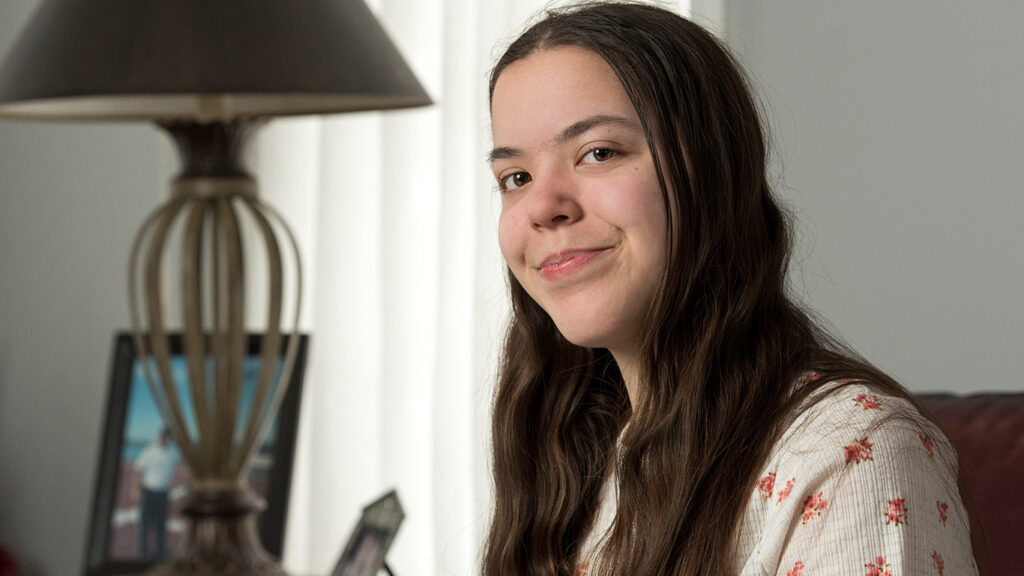 Brooke Ritchie is determined that nothing is going to stop her from having the exciting, independent life she has always dreamed of.
Certainly not cerebral palsy.
Brooke, 18, is completing high school and looking forward to university. Thanks to the help she is receiving from the Transition NB program offered by Ability New Brunswick, she has been busily sending off university applications and planning for a new life away from her family home in Moncton.
Brooke first heard about Ability New Brunswick last year when a resource teacher at her Moncton high school told her about it and the help it offers to people with a mobility disability.
"It was awesome to have that door opened to me," she says. "I told my dad and grandparents about it and everyone was excited. There was a feeling this could really help me get somewhere. My family wants me to be successful and I want to show them that I can be independent and make my own way in the world."
Transition NB planners work one-on-one with youth under the age of 30 living with a mobility disability to reach education and career goals. Brooke says the program has been invaluable in helping her prepare applications, cover letters and portfolios. She said it also will help her find housing and navigate the job market.
"Finding a job is very important to me," Brooke says. "I don't want to depend on my family for money."
At the top of her university picks is St. Thomas University in Fredericton. Her interests lie in the arts fields and working with children.
"My family is hoping I will do something on the business side of things but I don't want to go into business," she says with a laugh. "I want to do something exciting, I want to have impact. I want people to say, 'Oh my God, that's Brooke Ritchie'."
Brooke said Ability New Brunswick has opened new doors and new opportunities that have given her a much brighter outlook on life.