Para Sport & Recreation Award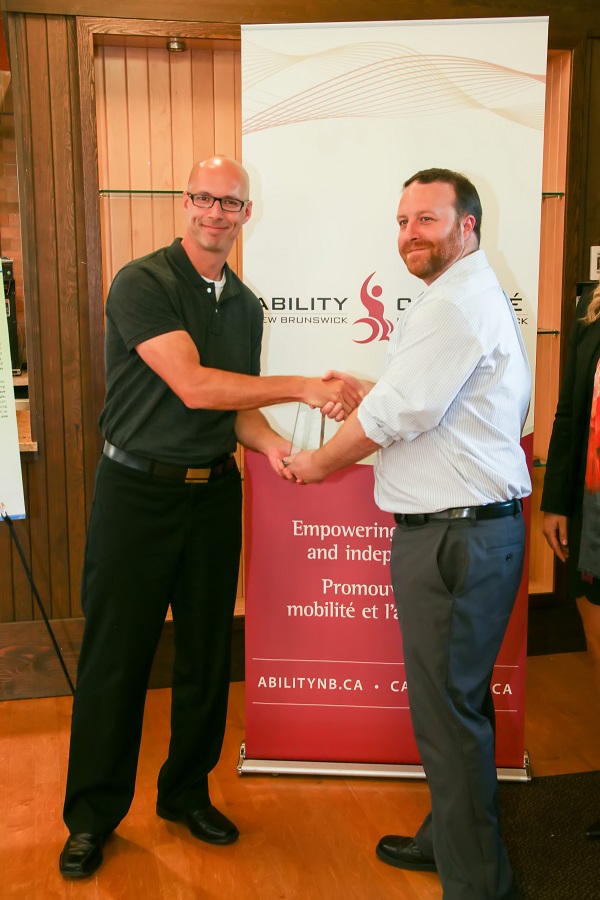 Rhéal Hébert – Rhéal has been a Physical Education Specialist at École Grande-Digue since 2011. He created the Bon départ SPORTS PLUS program for students to have an opportunity to participate in instructional clinics including parallel sports and recreation activities during after school hours. The program was piloted in two schools in 2011-2012 and is presently in 8 schools. The activities he has introduced the students to, to date, include: para-athletics, para-badminton, wheelchair basketball, wheelchair tennis, sitting volleyball and sledge hockey.
Through partnering with provincial sport organizations with expertise in instruction, Rhéal has given the students an opportunity to experience sport in a completely new way. He is truly passionate about ensuring that everyone participates alongside one another and has not only borrowed adapted equipment from Para NB but secured funding to leverage his own multisport chairs and hockey sledges! Rhéal was particularly motivated by two students with a disability – sisters Alyssa and Renelle. In 2013, he applied for a grant to buy multisport wheelchairs as he was not satisfied with the fact that these students had to participate in physical education classes with their everyday wheelchairs. Rhéal strongly believes that all students deserve the same opportunities at school. Renelle and Alyssa will be training this winter for a chance to participate in next Summer's Jeux de l'acadie para track competition.
Thank you to Rhéal for your passion and commitment to inclusive para sport and recreation in NB.