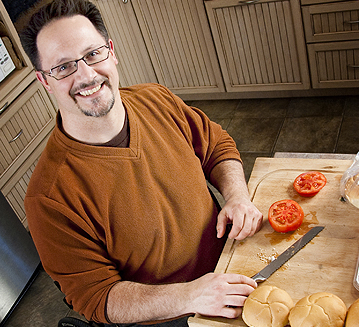 The sudden reality of a spinal cord injury or the onset of any mobility disability can be frightening and overwhelming. With determination and the right supports, we can help people navigate the community in new ways, become as independent as possible, and rediscover all that life has to offer.
Rehabilitation Counselling
Rehabilitation Counsellors are facilitators, navigators and personal guides who:
Work one-on-one to brainstorm, plan, solve unmet needs and set goals;
Has, or can learn and build, the information and resources needed to understand options, make choices and decisions, and to reach goals;
Bring teams together to provide effective support;
Help access services and supports;
Provide support, encouragement and empowerment to help reach goals.
A Rehabilitation Counsellor may help: get appropriate medical services; find accessible housing; apply to financial programs; find ways to remain at home; locate accessible transportation; prepare for post-secondary education; get a job or volunteer; secure home support services; get involved in adapted sport & recreation.
Transition NB
Transition Planners work one on one with youth under the age of 30 living with a mobility disability to reach education and career goals.
A Transition Planner may help: develop a plan; identify careers options & find jobs; research employers & the job market; develop a resume, cover letter, portfolio, & prepare for interviews; find accessible, affordable housing & transportation; and connect with specialists to secure equipment, technology, assistive devices, educational assistants, tutors and/or note takers;
Para NB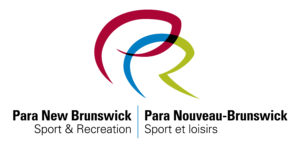 Para NB – Sport & Recreation leads the development and coordination of a system that engages New Brunswickers with a physical disability in para sport, recreation and active living.
Consultation & information
We help the sport and recreation sector to build capacity in parallel program development. We complete accessibility reviews, consult on the design of programs and facilities and link to accessible sport and recreation services. We provide comprehensive information on a variety of topics such as: adapted sports and recreation equipment and funding sources for programs or equipment.
Recruitment
We have a diverse membership. We help connect individuals with a physical disability, coaches, officials, leaders, and volunteers to parallel sport and recreation organizations and programs that range from grassroots to competitive. We also collaborate on first involvement events to help engage individuals, and support organizations and communities in offering parallel sport and recreation.
Equipment loan service
The Equipment Loan Service is a free provincial, bilingual service that increases access to adaptive sport and recreation equipment and devices. Equipment available for loan includes: multisport wheelchairs, handcycles, boccia & bowling ramps, hockey sledges, sit skis, racing chairs & more.
Peer support
Ability NB offers "someone who's been there" as a mentor, role model and connector. Peer mentor volunteers have personal experiences with a mobility disability and have made positive personal adjustments. Peer volunteers provide one-on-one or family support – they listen, share experiences and provide practical information and tips. We also offer peer group activities.
Public Policy & Community Development
Ability NB is a voice for persons with a mobility disability. We empower communities to identify, reduce and eliminate barriers to community participation. We work closely with all levels of government and community leaders to develop progressive public policy and build inclusive communities based on the priority needs of our service participants. We create change through action such as research, consultations, development of position papers, presentations to and partnerships with policy makers, awareness activities and active involvement in key committees and leadership teams in New Brunswick and nationally.
NB Vehicle Retrofit Program
Ability NB increases the mobility of persons with a disability by providing financial help of 80% of the cost up to $8,000 of the purchase and installation of eligible retrofitting and accessibility features for vehicles. Some features eligible for assistance include new:
Wheelchair/scooter lifts and ramps
Roof, floor and door alterations
Specialized seating
Hand controls
Wheelchair tie downs & restraint systems
We also help connect to specialists and suppliers to get the right recommendations and equipment.
Community Awareness & Navigation
Ability NB offers reliable disability related information. If you have questions, we should be your first call. We offer information on topics from travel, recreation, transportation, adapted equipment, vehicle modifications, funding programs to universal design standards. We make links, connections and referrals to programs and services. We provide in-services, workshops, information displays and other learning opportunities on various topics. We also offer an accessibility review service where we review facilities and community spaces and offer recommendations.
How do I refer myself or someone else?
Please contact us at 1.866.462.9555 or info@abilitynb.ca to schedule a referral time. Our services are free and are confidential.