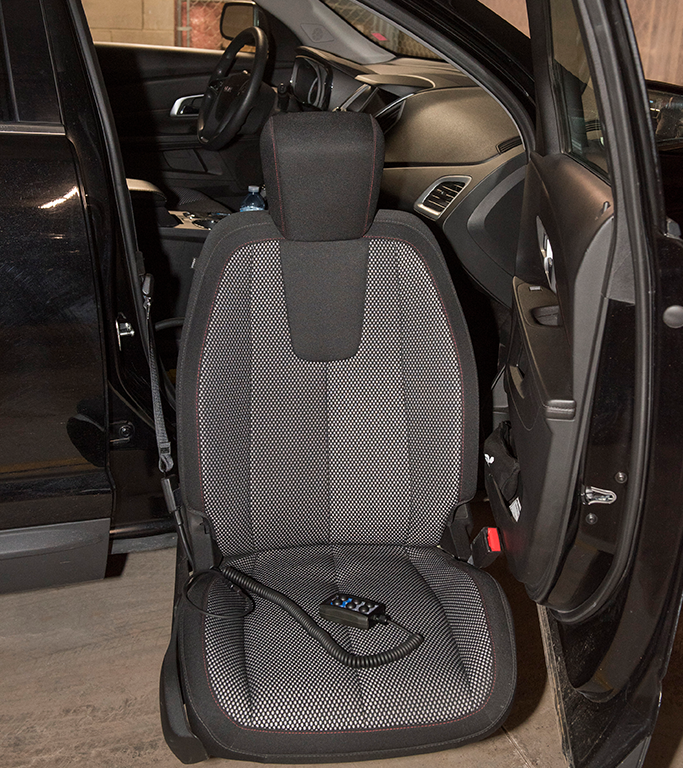 Alvin Arsenault is very impressed with the technological advances that make it easier for his wife to get out of the house.
He's also impressed with the way Ability New Brunswick has made it possible for him to access sophisticated new equipment and install it in his vehicle for the benefit of his wife, who uses a wheelchair.
Alvin applied to Ability New Brunswick's Vehicle Retrofit Program in 2022 for a special Link chair from Adapt Solutions, a company based in Quebec that specializes in wheelchair accessible automotive seats and transfer systems.
"The Link seat is on the passenger side and it comes out of the car and lowers almost to the ground so you can sit on it and it lifts the passenger up and goes right back into the car. It is quite amazing," the Moncton man says.
"Doris loves it. It gets her out of the house. I just help her sit in it and then you use a remote control to make it go up and into the car."
The Vehicle Retrofit Program helps individuals get financial help towards the cost of supplying and installing eligible accessibility features for their vehicles. The program covers up to 80 per cent of the cost of eligible accessibility features for a new or existing vehicle up to a maximum of $8,000.
Alvin says the help was invaluable especially since he and Doris are seniors living on a fixed income.
"The people at Ability New Brunswick were very nice and they treated us so well," he says. "I recommend that anyone who needs help should get in touch with them and they will do whatever is possible to help."